Schenectady accounting firm adds to diverse staff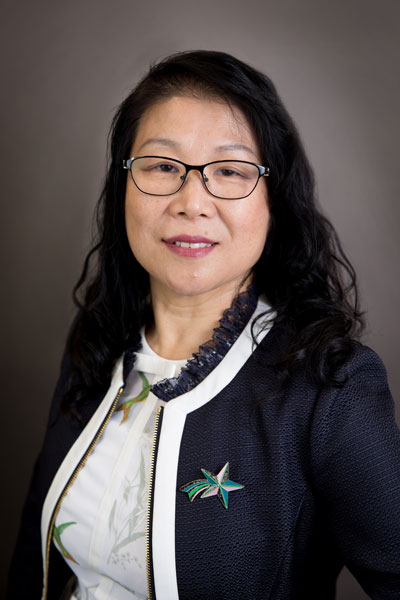 Schenectady, NY – Peterson, Campoli & Associates CPAs, PLLC, is pleased to announce that Janet Yue Li, CPA, has joined their accounting firm.
Originally from China, Janet brings over 30 years of experience in banking and the financial service industries with expertise in estate, gift, trust administration, and fiduciary and decedent income tax preparation.
"Janet has a depth of experience in trust administration and taxation, and generation-skipping transfer tax (GSTT) augmenting our company's scope of services. She also understands the importance of how we value our client relationships and the personalized services we offer. She is a great addition to our team," said Heather Peterson, Principal of Peterson, Campoli & Associates CPAs, PLLC.
Janet received her undergraduate degree from Jilin University(China), her master's degree from the College of Saint Rose (Albany) and her MBA from Saint Leo University (Florida). She is a licensed Certified Public Accountant and a member of the American Institute of Certified Public Accountants.
Relocated from Clearwater, FL, Janet now resides in East Greenbush with her son, and gained her US citizenship in 2016. She enjoys music, dancing, and hiking in her free time.
About Peterson Campoli & Associates CPAs, PLLC
Peterson, Campoli & Associates CPAs, PLLC, is a full-service accounting firm serving clients throughout the greater Capital Region.
Known for their tagline, "Not your father's accounting firm," they are dedicated to providing their clients with professional, personalized services and guidance in a wide range of financial and business needs including:
Tax Management for individuals, businesses and not-for-profit organizations

Assurance and Advisory Services

Estate and Trust Planning and Tax Preparation

Concierge Finance Services for Seniors

Cash Flow & Budgeting Analysis

Mergers, Acquisitions and Sales

IRS Representation

Accounting Services



For more information, visit www.petersoncampoli.com.